Working with Keep Streets Live and the GLA on Busking Campaign
Good news and bad news on this page.
The really good news is that the Mayor of London Boris Johnson, following work by the Mayor's Busking Taskforce, has now approved the creation of Busk In London and provided start-up funding.  Please visit
and sign-up for email updates and link via your email / social networks.
Busk in London will be led by the GLA. They will soon be appointing a consultant to launch and pilot the scheme and a web developer to create the all-important website.
The aim is to implement the busking code of conduct in agreement with the London Boroughs and other cities across the UK, create an interactive map of London's busker-friendly locations, pilot the website and secure ongoing funding and sponsorship over the next 6 months.
The story immediately below however shows the utter absurdity of how busking is often dealt with, across London in particular
 On the same afternoon (Wednesday May 14th) that a special mayoral taskforce consisting of representatives from the Mayor's office, the 32 London Boroughs, the Metropolitan Police, the Musician's Union and the Keep Streets Live Campaign and yes -me, met at City Hall to discuss ways of making London 'the world's most busker friendly city', King's Parade-the winners of the Mayor's GIGS competition to find the capital's best young buskers, were being arrested for busking in Leicester Square.
The King's Parade, who performed on stage for the Mayor's St George's Day celebrations on Trafalgar Square on April 21, were interrupted by the police mid-song as they performed in Leicester Square in an incident that was captured on video by a bystander and later uploaded to Youtube. Informed by PC Morris (CW1607) that they were in breach of section 54 of the 1839 Metropolitan Police Act,
"No person who shall blow any horn or use any other noisy instrument, for the purpose of calling persons together, or of announcing any show or entertainment, or for the purpose of hawking, selling, distributing, or collecting any article whatsoever, or of obtaining money or alms"
Having been told they were under arrest by PC Morris, they waited for a police van and two police cars to arrive and were bundled into the van by 8 officers in front of a bemused crowd and accompanied by a chorus of boos.The 174 year old piece of legislation, which also prohibits kite-flying, sleigh riding and doorbell ringing, was used to justify the arrest of these four young musicians who were held at Paddington Station until 10:30 pm having been arrested at around 4 in the afternoon as the Mayoral taskforce was finishing at City Hall. The King's Parade refused to accept a caution for the alleged offence, having been erroneously told that it would not go onto police records. They were released and told to expect a court summons in the post.
The King's Parade  vocalist guitarist Olly Corpe, 22, said,
"We've been busking around London just over a year and it has offered us so many opportunities as a result. To be arrested for busking after winning the GIGS competition is an embarrassment when London is aiming to become the most busker friendly city in the world"
Jonny Walker, Founding Director of the Keep Streets Live Campaign which advocates for the use of public space for the arts said,
"The arrest of King's Parade highlights the many problems facing buskers across the capital and the pressing need for the #backbusking campaign to succeed. It is hard to understand why 8 police officers were needed to arrest the winners of the Mayors busking competition for the 'crime' of entertaining the public and I'm sure many would agree that this is a scandalous misuse of scarce police time and resources. I hope this incident will be a springboard for meaningful change in the way London treats its buskers otherwise there is a real danger that talent will be scared off the streets for good''
I put a question down in the Lords on the 30th June to see if we can get the Home Office to give revised guidance to the police to prevent this kind of abuse of the Metropolitan Police Act and the Police and Criminal Evidence Act.
Lord Clement-Jones to ask Her Majesty's Government what assessment they have made of the link between busking and crime and disorder; and what plans they have to issue revised guidance on the use of the Metropolitan Police Act 1839 and the Police and Criminal Evidence Act 1984 in respect of busking.
See the answer here: The question starts at 8 minutes and 5 seconds  http://www.bbc.co.uk/democracylive/house-of-lords-28093660
We have quite a bit of following up to do and it looks as though police attitudes need to change now but clearly we have we a positive response from the Home Office. This is reinforced by a recent statement from Norman Baker the Lib Dem Home office Minister.
Crime minister Norman Baker ticks off police for arrest of 'London's best buskers'
http://www.standard.co.uk/news/politics/crime-minister-norman-baker-ticks-off-police-for-arrest-of-londons-best-buskers-9626143.html
 Also see my blog on Lords of the Blog
http://lordsoftheblog.net/2014/06/14/more-action-to-safeguard-busking-needed/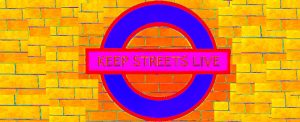 Alongside campaigners like Jonny Walker
see http://keepstreetslive.com/
The Manifesto Club
http://www.manifestoclub.com/node/1044
and Nick Broad
See: www.thebuskingproject.com
Nick Clancarty and I will be putting forward amendments to the Deregulation Bill when it comes to the Lords in June to amend the London Local Authorities Act 2000 so that the licensing of busking under that act is no longer allowed and the conflict with the Live Music Act's provisions on the playing of unamplified music in  London is ended.
More about Nick Broad 
He runs The Busking Project, www.thebuskingproject.com, which looks at street performance in a global context and is currently undertaking an international research project into the cultural and economic benefits of supportive policies towards busking.
He  is currently doing a large-scale academic study into governmental policies in major cities around the world, which they aim to present to the United Nations "Future of Places" conference in September
He has a web platform for buskers, and is developing an app to digitally connect buskers to their audiences. His  plan is to get every busker in London using The Busking Project's new service. It auto-generates QR codes (and short URLs) for every registered busker, with downloadable, custom-generated posters, flyers and business cards.
See http://thebuskingproject.com/blog/3191
This is Nick's description of how it all works:
Buskers register, create their profiles and give their location. They get:
A profile
Their place on our busker map of the world
Listed on our performers page (which you can filter by art form, location etc)
Listed on local city and country pages (e.g. London and the UK)
Their own QR-code, and custom templates to print out business cards, flyers and posters
Their own mobile-friendly profile pages, with a short URL
Once registered, they can print out these business cards and flyers.
Audience members can then scan the QR codes and be sent to those buskers mobile-friendly profile pages, where they can:
Like them on Facebook, follow them on Twitter etc etc
THE APP
Buskers click "I'm performing now!"
You click "Who's performing now?"
You see where your nearest shows are
The database generates a "heat map" of busking locations
You can see where the best busking hotspots
You can become a busker's fan
You can "check in" to their shows
If you've seen the most shows of that busker, you'll be listed as their "biggest fan"
Tourists can use the app without data roaming enabled
Buskers will be able to sell their albums, straight to people's phones
SO…
The city with the most buskers using the app in the most places, most often, will show up on the map as the best place in the world to see street performers.This is the only app that will truly promote a city's busking scene to the rest of the world. And all you'll have to do is to help get local buskers to use it.
In case the attachment is too large, you can read it here:
https://www.dropbox.com/s/o06eu2dccf9lac2/GIGS%20TBP%20Info%20Pack.pdf
=========================================
Also have a look at:
http://foodforthought9.wix.com/urbansharingplatform