Charity Links
Here a few links to Charities and voluntary organisations that I have connections with
Music
Attitude is Everything improves Deaf and disabled people's access to live music by working in partnership with audiences, artists and the music industry.
Autism
www.ambitiousaboutautism.org.uk
and
http://www.ambitiousaboutautism.org.uk/page/what_we_do/ambitious_college.cfm
I was chairman for many years during the planning and building of the wonderful Treehouse School in Woodside Avenue, Muswell Hill, North London within the  Pears National Centre for Autism Education. I am now the President and am helping with the appeal to raise the necessary £5m to build a permanent Ambitious College -an FE college for young people with complex autism at the College of Haringey Enfield and North East London (CONEL) offering young people with autism the specialist education and support they need to transition successfully to an active life as part of their community.
As an interim measure  Ambitious College will open in September 2014 on the Grahame Park site at Barnet and Southgate College,

Cancer Charities
Cancerbackup founded by my late wife Dr Vicky Clement-Jones merged with Macmillan Cancer Support in 2008 and they now run its cancer advice service
www.targetovariancancer.org.uk
Target ovarian Cancer help service the All Party Ovarian Cancer Group. One of their key campaigns is for early screening and diagnosis for ovarian cancer commonly known as the "Silent Killer"
Cancer Research UK are the prime movers behind the Francis Crick Institute which is currently under conastruction and will be a world leading centre for biomedical research and innovation in London.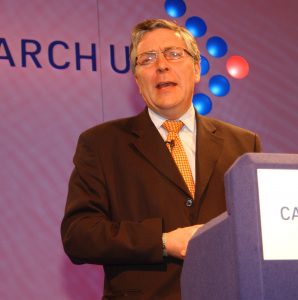 Wildlife
Space for Giants
Space for Giants is the UK arm of an important elephant conservation project based in Laikipia Northern Kenya
The Independent have now launched a major campaign to help them in their anti poaching campaign.
See the petition and launch editorial
http://www.independent.co.uk/voices/campaigns/elephant-campaign/stop-the-illegal-wildlife-trade-sign-our-petition-9095680.html
http://www.independent.co.uk/voices/comment/we-need-your-help-to-protect-elephants-from-the-ivory-trade-8973764.html
Recently I hosted a dinner organised by Dr Max Graham of Space for Giants at the Lords for NGO's and overseas and UK  government officials in the run up to the illegal wildlife trade conference in London hosted by Princes Charles, William and Harry where "The London Declaration" was signed by 46 countries which outlines the steps that need to be taken to stop animal poaching, which governments agreed needs to be treated as a serious crime.
See:
http://www.independent.co.uk/environment/nature/world-leaders-say-enough-is-enough-on-illegal-ivory-agreement-to-stop-wildlife-trade-hailed-as-watershed-moment-9127157.html
http://www.theguardian.com/environment/2014/feb/13/prince-charles-attack-demand-illegal-wildlife-products
Omnibus 
http://www.omnibus-clapham.org
Omnibus Clapham is a great new arts centre for Clapham which  has been created out of the former Clapham Library.
Barnardos
My law firm DLA Piper has been raising money and providing advice for Barnardos in their important Child Sex Exploitation campaign. Barnardo's is the largest provider of child sexual exploitation support services in the UK. Last year it worked with 1,940 victims through 29 specialist services.
and
http://www.barnardos.org.uk/what_we_do/our_projects/sexual_exploitation.htm